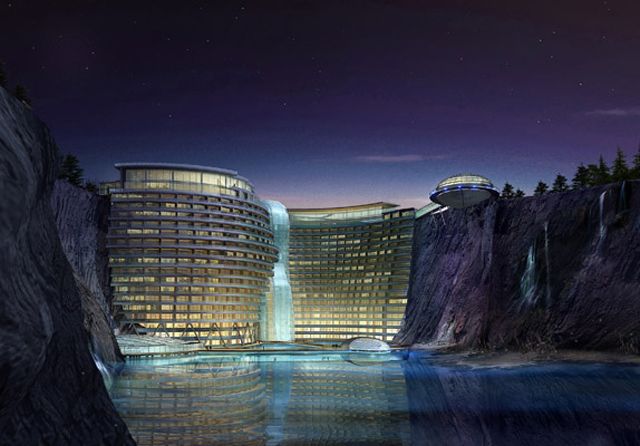 A few years ago, British engineering firm Atkins won the rights to design an extravagant hotel deep within a 100-metre pit in Shanghai's Songjiang District near the base of Tianmashan Mountain.
Construction on the Intercontinental Shimao Shanghai Wonderland finally commenced last month, and the hotel is scheduled to open in late 2014 to early 2015.
The complex is part of a larger 428,000 square-meter theme park.
The hotel will have a total of 19 floors — three of which will be above ground and the remaining 16 extending into the bottom of the pit. It will hold about 380 rooms which are expected to start at about RMB2,000 (US$320) per night. The building will also feature an underwater restaurant.
Shanghai Shimao Property Group has so far invested RMB3.5 million (US$555 million) into the entire Shanghai Shimao Wonderland site.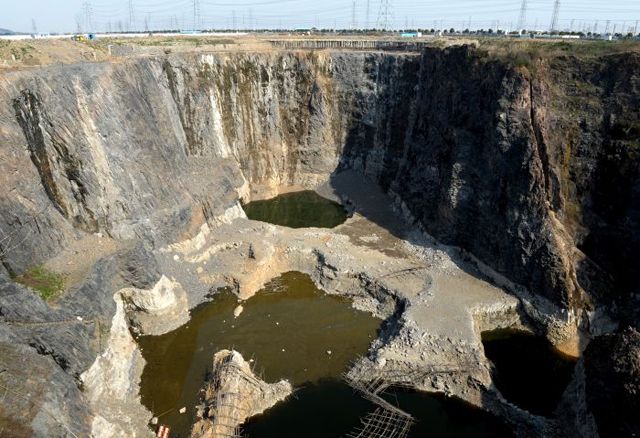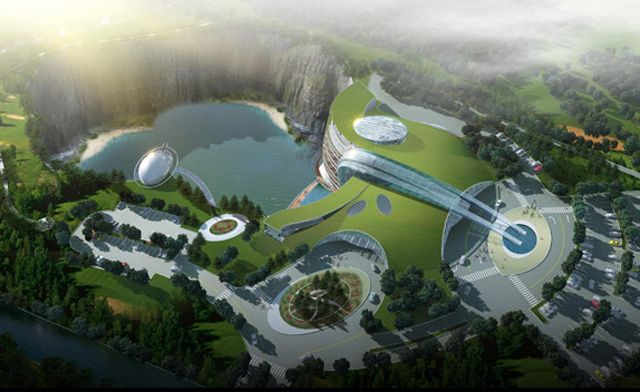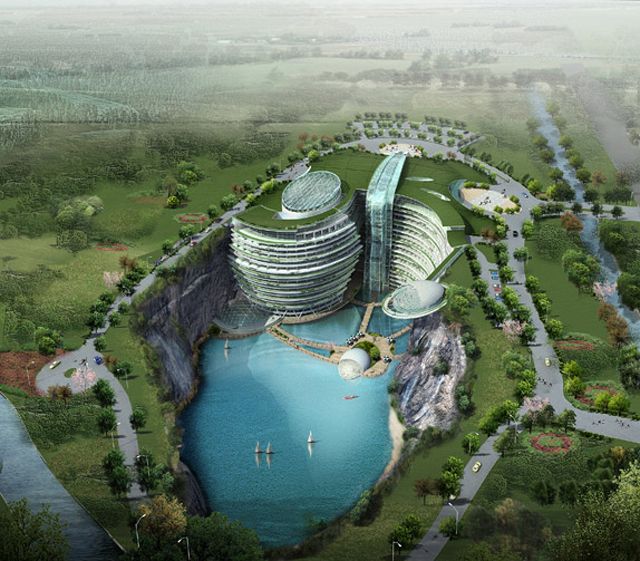 Photos credit: Bridget O'Donnell
Source: http://www.atkinsdesign.com/html/projects_hotels_songhotel.htm
[sc:end t="Construction of an Incredible Underground Hotel in Songjiang Begins"]