The highest skydive ever – old record has been broken by Google

Vice President 

Alan Eustace!
It was not long ago, when Felix Baumgartner, world's most famous daredevil, successfully jumped from the edge of space at 38 969m (127,852ft) and set record for the highest skydive. This happened two years ago, on October 14. This record seemed like unbeatable task, but not for senior executive with Google (Vice President of Search), Alan Eustace.
On October 24, in Rosewell, New Mexico, Alan Eustace, member of USPA (United States Parachute Association), broke old world record by jumping from a balloon at 41 419m (135,890ft), which is approximately 2 500m (8,000ft) more, then previous record set by Baumgartner.
After Eustace's successful jump, Google CEO Larry Page wrote on Google+ : "I knew I had high performing people working for me. But breaking the sound barier falling in a space suit from 135.890 foot high ballon ride this morning?"
Yes, that's right, Alan Eustace broke sound barrier wearing custom pressurized spacesuit developed by ILC Dover, and reached a velocity of 1322.88km/hour (822mph). This also earned him World Record for Highest Vertical Speed and free-fall distance (37 617m; 123,414ft) attained to stabilizing device.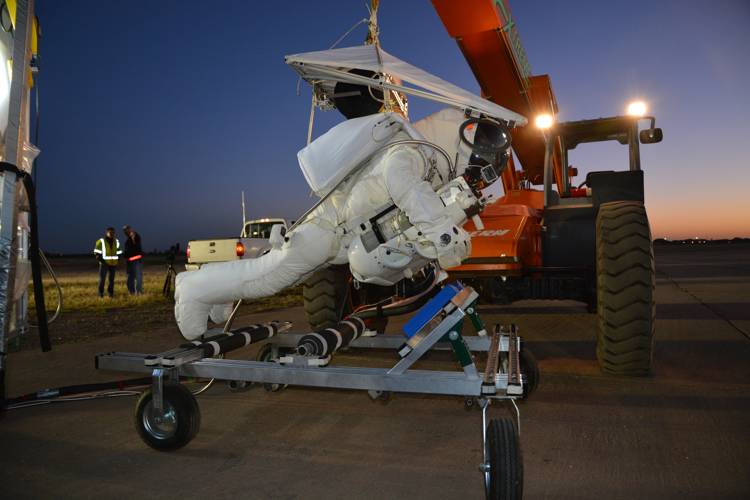 Alan Eustace was funding all of his adventure by himself, working for years of quiet development and testing. While he was preparing for experience of a life time, he was successfully avoiding medi frenzy that was around Baumgartner's Red Bull-sponsored jump.
"It was amazing," Eustace told New York Times. "It was beautiful. You could see the darkness of space and you could see layers of atmosphere, which I had never seen before."
Paragon Space Development Corporation was the company behind technical and logistical part of the StratEx (Stratospheric Explorer) project.  The core of whole team was less then 20 people,and it took them more then 3 years to develop. All of the Alan Eustace's experience was recorded on GoPro cameras, which were connected to his control centre by ordinary radio.
Enjoy the jump in the video below: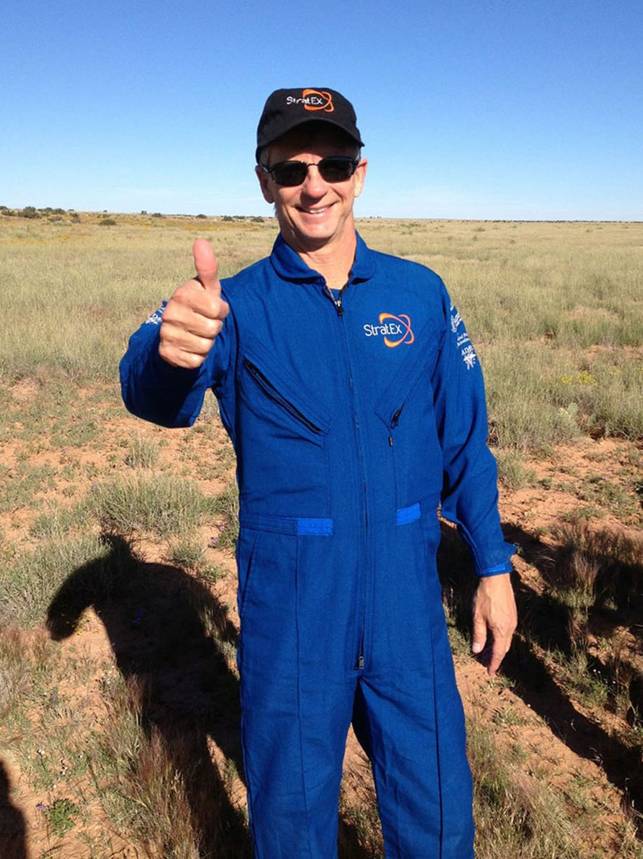 Like this article? Just click the up-arrow:
Thank You!
Please let us know your thoughts and opinions regarding the "Alan Eustace Has Broken Felix Baumgartner's Record for the Highest Skydive!" article in the comment section below. We'll be reading and responding to your comments.
If you like our content and would like to read more, make sure you visit and follow Tech and Facts on Facebook, Google+, Twitter and Pinterest to be updated every time we post new articles on the site.