Company Tesla has found a great way how to keep its customers on the road at full blast. They have built an international network of supercharger stations. They are able to charge the battery in twenty minutes only in the Model S halfway. This is a good alternative to slow setups that can take hours to charge vehicles. Also, it allows for long-distance journeys if the driver's happy to stop at a rest area for a stretch from time to time.
Although, that model doesn't work for electric vehicles that can't afford to stop for 20 minutes at a time like for example city bus. They need something quicker.
Because of this a Spanish firm – Opbrid, which is specializing in automatic charging systems for urban commercial vehicles, has designed the Busbaar V3. It is a new design for charging electric or hybrid city bus for just a few minutes at a time. And it is at a rate way beyond what Tesla's Superchargers produce. Nowadays, Busbaar V3 is being sent for a test run to Sweden.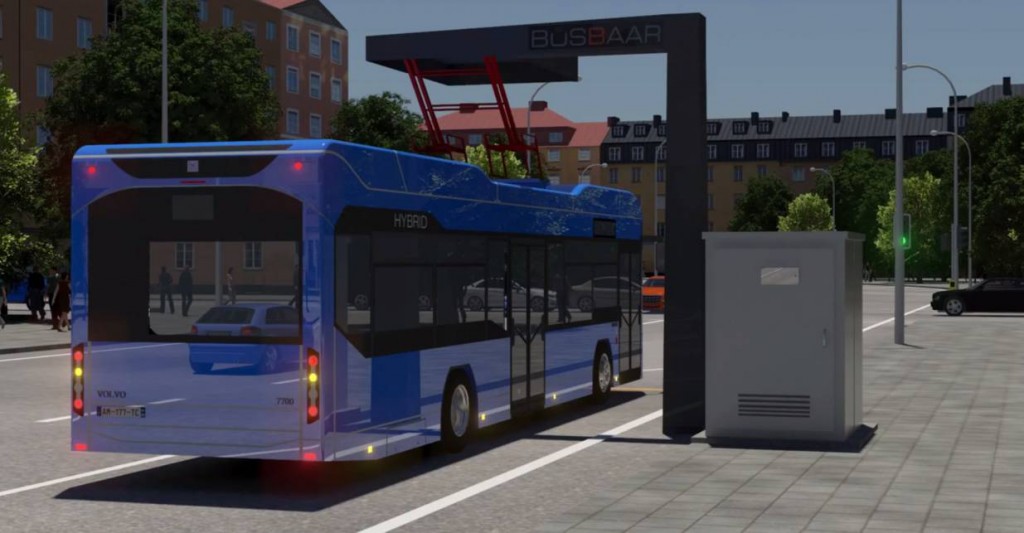 City bus and delivery truck are tempting candidates for electrical powertrains. Interior combustion engines have the least efficiency when they're used in urban stop-and-go traffic. Moreover, it's easy to manage charging for vehicles that follow regular tracks.
Last month at the IAA conference the Busbaar introduced an annual trade show for commercial vehicles. That looks like the pantograph that pops up from high-speed electric trains to connect the power lines above. Though, the Busbaar V3 comes down from a fix position and hooking into a bus that parks beneath it. This all happens via a large copper bar installed on top of the carriage.
Main idea is to install it at stations where buses stop for a few minutes at a time, in high-traffic areas or at the end of the track. The city bus will get in a quick charge, enough to top off the battery.  When charging is done, the pantograph pops back up into the Busbaar's stand and the bus gets going once more.
This technology is similar to that used by electric streetcars and highspeed trains, using conductive charging and off the shelf parts. Unlike one inductive bus charging system being tested in South Korea. And that uses magnetic charge plates built into the ground. The Busbaar V3 can be installed with relatively little hassle.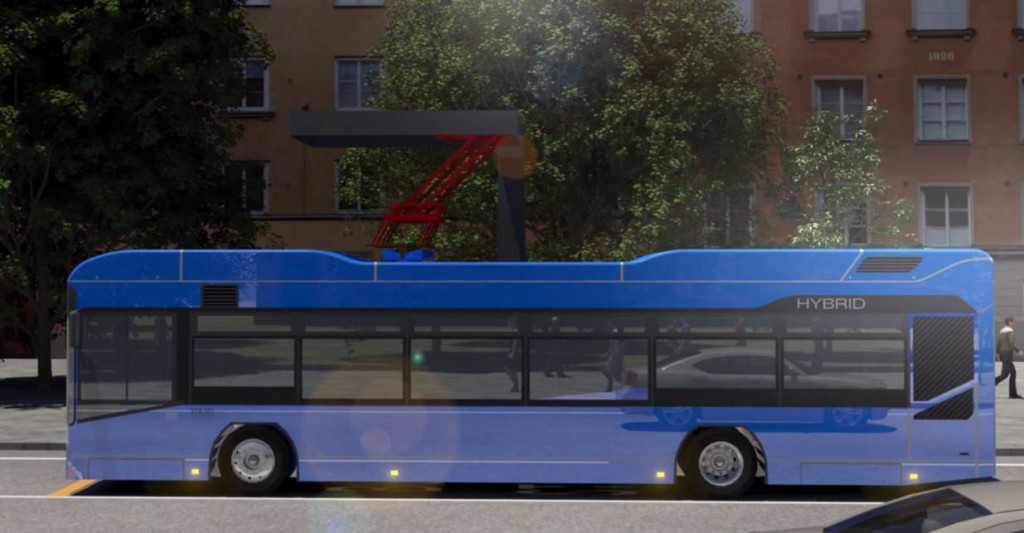 The Busbaar charges at 650 kW, a huge increase from the 120 kW that Tesla chargers provide (which are themselves more powerful that most EV charging setups). When combined with quick charging lithium-titanate batteries, city bus only need to charge for three – four minutes at a time before continuing on the rest of their track. Lithium-titanate batteries charge much faster than their lithium-ion counterparts. But fast charging doesn't degrade them. They do have a much lower energy-density. Otherwise, it is not a problem on a city bus that has room for a bigger battery. And since it's being charged more often, the battery doesn't need to store. Therefore, much energy to begin with.
The first three Busbaar charging stations will be installed in Umea, Sweden this autumn for use with the city's existing 18-meter electric bendy buses, how says Opbrid. Costs for the system have not been published.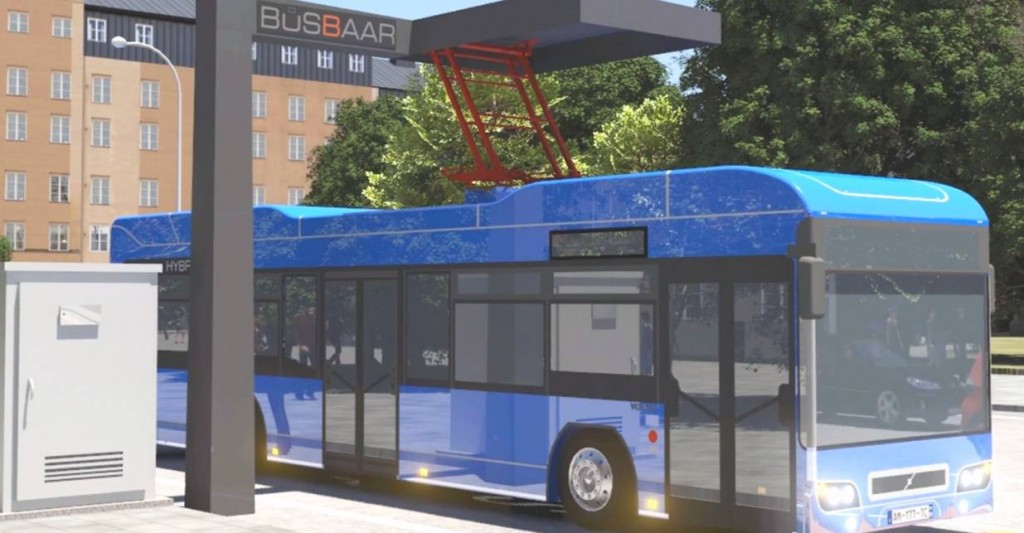 [sc:ad-text]
Ultra-fast City Bus Charging (Video):
[sc:end t="Busbaar V3 – Supercharger Station for Hybrid City Bus"]