We all know the deal with technology. Every day, at least one new gadget hits the market and it is really hard to keep track of the newest innovative products. These innovative products are either perfect novelty that can make our life easier and better or they were created in order to solve problem, that was not possible to solve before. Some of the innovative products can be perfects as a gift too. Have a look at 10 innovative products, that can change your life!
1. Self-Stirring Mug
Why you should bother with spoon, which you need to take out of the drawer or wherever you store spoons? Do you like small things, that can make your get ready in the morning easier? If you answered yes, self-stirring mug is the one. Get yours here.

2. The Biolite Camping Stove
Do you like camping? Do you need your phone to be on all the time? This gadget allows you to charge your mobile device by simply burning wood in the stove! Get yours here. 

3. Laser Keyboard
This is probably the true definition of innovative products. The laser keyboard allows you to convert any surface into a keyboard. It also connects to any device via Bluetooth, such as iPad or your mobile phone. Sounds cool right? Get yours here.

4. Heated Butter Knife
Oh well. Who doesn't know the struggle of trying to spread butter, which was just taken out from the fridge? Certainly, I do. But this innovative product can solve these problems.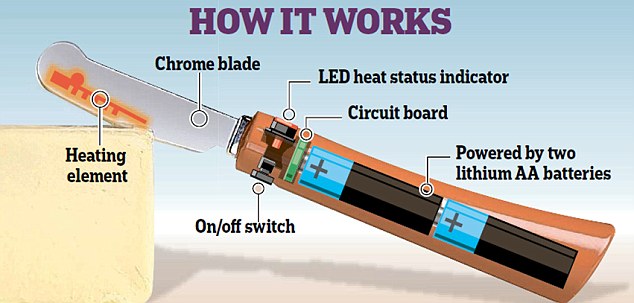 [sc:ad-text]
5. Blind-spot Free Rearview Mirror
With this amazing mirror, there is no place you cannot see. It gives you full 180 degree view. This does guarantee safe and accurate lane changes without putting anyone in unnecessary danger. I would say, it is essential upgrade to the car. Get yours here.

6. Sky Wi-Fi Smartpen
This product could be very popular among students and profesionals for taking notes and team collaboration. It livescribe everything you write with the pen electronically. Get yours here.

7. Tile: The New Way To Find Your Stuff
Tile is quite simple gadget – it does keep track of important belongings so you can never lose them. By simply attaching the Tile you will never loose your phone again! Get yours here.

8.  3Doodler: The 3D Printing Pen
This innovative product let you draw 3D objects by your hand. Your ideas and your creativity are the only limitation that you have with this pen. Get yours here.

9. Pocket-Sized Washing Machine
Meet Scrubba, the pocket-siyed washing machine. With this gadget you can wash your clothes anywhere and anytime in 30 seconds. It is perfect for camping and in general for travel trips. Get yours here.

10. Ultra-Ever Dry Waterproof Coating
This is another amazing product. Ultra-Ever Dry Waterproof Coating does not let anything to stick to the surface you apply this product on. Get yours here. 

Do you own some of these innovative products? If no, which one would you like to have?
[sc:end t="10 Innovative Products That You Need Right Now!"]