The concept of the Camer:ing is simple at its heart: a ring that functions as a camera. While it doesn't quite look like a normal ring, it's small enough to be generally unobtrusive, and would transmit images by a specialized miniature tablet.
The ring comes equipped with a camera so that when wearing it, you simply have to click a button to its sideand it snaps a shot. It is aptly named 'CAMER:ing' and comprises of two chief components – a tablet-like slate and a separate ring.
These photos can then be viewed on the slate so as to let you choose what snaps were good and which didn't come off too well. While it is surely fun to have a ring-esque camera, it does come coupled with the privacy problem which seems to block the path of many cool camera designs. Without a doubt, it is a very convenient, and rather discreet, way of taking photos.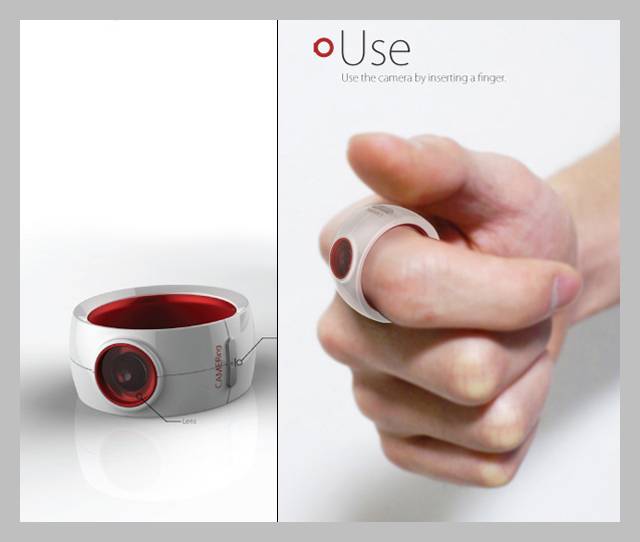 Source: http://www.ubergizmo.com/2012/10/camering-is-a-cool-digital-camera-in-a-ring/
Like this article? Just click the up-arrow:
Thank You!
Please let us know your thoughts and opinions regarding the "CAMER:ing is a cool digital camera in a ring" article in the comment section below. We'll be reading and responding to your comments.
If you like our content and would like to read more, make sure you visit and follow Tech and Facts on Facebook, Google+, Twitter and Pinterest to be updated every time we post new articles on the site.