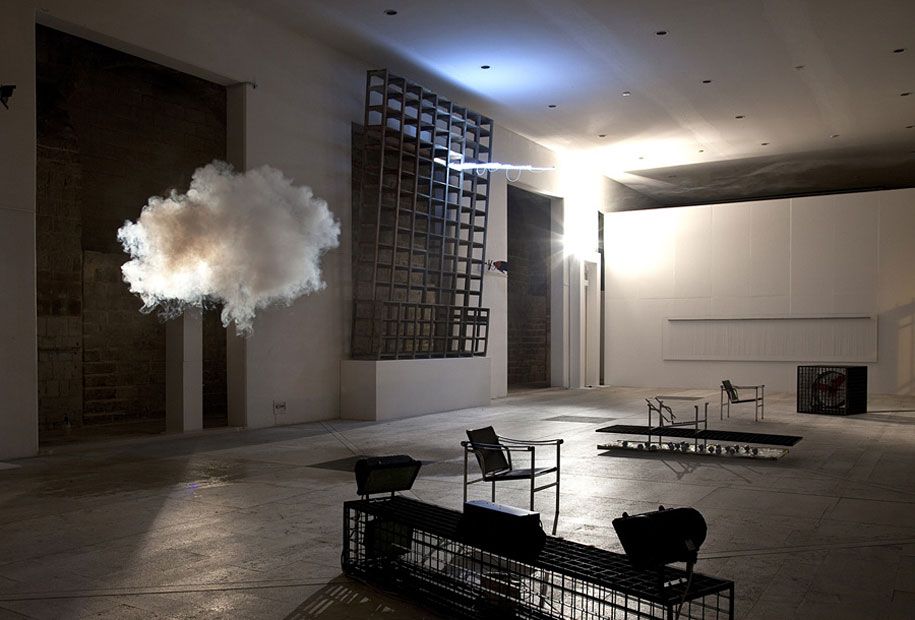 That's not Photoshop. The Dutch artist Berndnaut Smilde has developed a way to create a small, perfect white cloud in the middle of a room. It requires meticulous planning: the temperature, humidity and lighting all have to be just so. Once everything is ready, Smilde summons the cloud out of the air using a fog machine. It lasts only moments, but the effect is dramatic and strangely moving. It evokes both the surrealism of Magritte and the classical beauty of the old masters while reminding us of the ephemerality of art and nature.
Source: http://techland.time.com/2012/11/01/best-inventions-of-the-year-2012/#ixzz2S7SzMKS2
Like this article? Just click the up-arrow:
Thank You!
Please let us know your thoughts and opinions regarding the "Indoor Clouds" article in the comment section below. We'll be reading and responding to your comments.
If you like our content and would like to read more, make sure you visit and follow Tech and Facts on Facebook, Google+, Twitter and Pinterest to be updated every time we post new articles on the site.