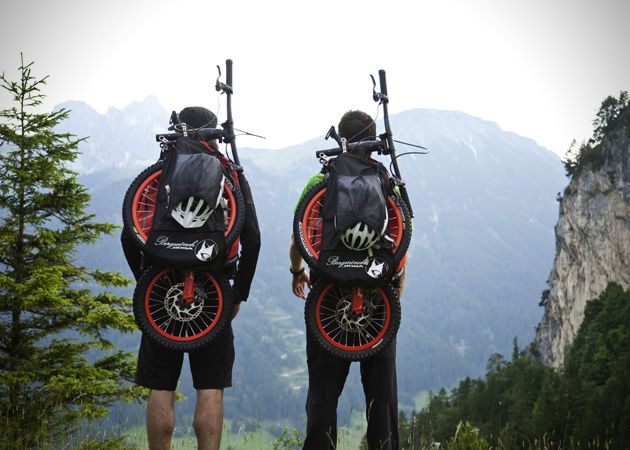 There's nothing quite like a bike ride down some rugged terrain, but the way up can be a completely different story. Having to carry a bike up during your climb can be quite the nuisance, and the Folding Backpack Bicycle is here to solve that problem. This incredible Bergmönch, which is German for 'Mountain Monk' allows adventure seekers the ability to climb unrestricted, and most importantly hands free. The integrated rucksack system can be carried just like a back pack on the way up, and driven just like a standard bicycle on the way down. Checkout the Bergmönch folding backpack bicycle in action below.
Source: http://hiconsumption.com/2012/06/folding-backpack-bicycle-by-bergmonch/
Like this article? Just click the up-arrow:
Thank You!
Please let us know your thoughts and opinions regarding the "Bergmonch Folding Bike Pack" article in the comment section below. We'll be reading and responding to your comments.
If you like our content and would like to read more, make sure you visit and follow Tech and Facts on Facebook, Google+, Twitter and Pinterest to be updated every time we post new articles on the site.