Hello Everyone, We All Love To Play Computer Pranks With Our Friends And Collegues. We Enjoy it Unless and Untill We are On The Recieving End.
Today We Will See 5 Awesome Computer Pranks Which Not only You will Learn To Play Them But Also You Can Avoid Being Pranked By Other.
Surely The Old But The Best Prank May Be Setting The Blue Screen Of Death(BSOD) Picture As Screensaver, This Will Make The Victim Mad For Sure.
Note: Many Of the Below Pranks Requires You To Access Victims Computer Physically.
1. Changing The Keyboard Layout.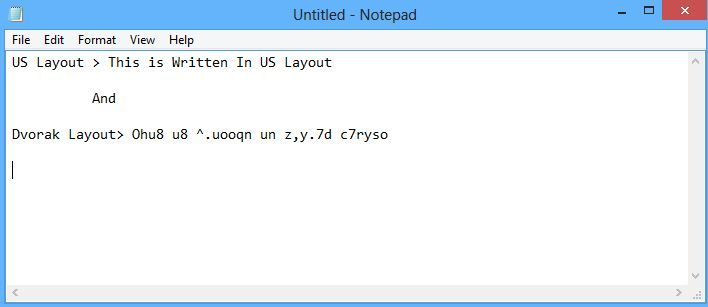 If You Really Want to Give Your Friend a Headache Then Change Thier Keyboard Layout, This Dont Require anything To be installed On Victims Computer.
How To Change The Keyboard Layout ?
To Change The Victim's Keyboard layout, Head to Control Panel > Region and Language > Keyboards > Change Keyboards Now Add Any Keyboard Layout That You Find The Best.
For Win 8 Users > Control Panel > Clock, Language, and Region > Change Input Method.
I Would Recommend You To Choose "Dvorak Layout " Most geeks are also Unaware Of This Layout and it will Confuse The Victim Surely.
You Can Flip over to the Language Bar Tab and Set that as hidden so that they Won't Be able to Figure it That easily.
2. Make Mouse Pointer Look Like Busy Always.
This is So Much Fun , All you have to Do is Change The Mouse Pointer Which Looks Like The Pc Is Hanging and The Victim Will Wait Wait And Just Wait .
How To Change The Mouse Pointer ?
To Change The Pointer Of Victim's Mouse Pointer, Just Goto Control panel > Mouse > Pointers now Select The Pointer Which says Busy Or Browse Select Busy and Click on Apply.
For Win 8 users = Contral Panel > Hardware and Sound Then Select Mouse> Pointers.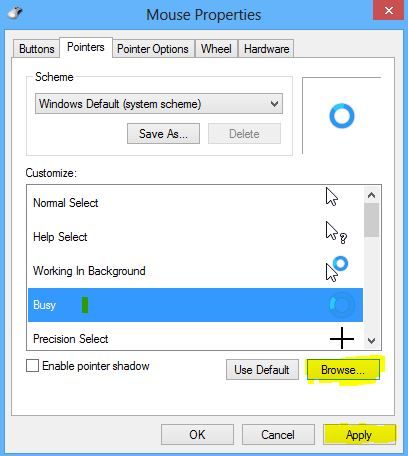 3. Activate High Contrast Mode Quickly.
In this Prank The Fun Is That Not Much People Know About This Feature and it Will Confuse Your Victim,
To Activate High Contrast Mode Just Press The Conbination of Below Keys.
" Shift + Alt + Printscreen "
Thats It, This will Flip Thier Desktop To High Contrast Mode.To Get Back To Normal,Press The Combo Of  Above Keys again.
4. Make The Victim's Computer Type " SPACE " When They Hit Spacebar.
Probably The Best Prank Of The Lot. This is A Clever Prank , When your Victim Hits Spacebar, Thier Computer Will Type " SPACE " Instead Of Giving Space Between Two Words. Your Victim Will Get Mad Thinking What On Earth is Happening With Him.
Steps 1: Download And Install Autohotkey
Step 2: Open Notepad And Copy paste the Below Code In it.
" *Space::Send,SPACE "
Step 3: Now You Will Have to Save The File Anywhere On Victim PC . Just Make sure You name it with the Extention .ahk and Select Encoding as " Unicode "

Step 4: Navigate to the File You Just Saved, Right Click on it and select Compile Script,You will see Icon in your System Tray You Will See a New File With Green Icon, Double Click On That File. Thats It Now Your Script is Successfully Working.

Now When Your Victim Will Hit Spacebar, his Pc Will Type " SPACE ", Yeah Capture Thier Expression If You are Around.
How To Stop this Script ?
To Stop This Script Just Right Click On the System Tray Icon and Click Exit.
5. Create a Shutdown Shortcut With Warning.
In This Prank We Create a Shutdown ShortCut on Desktop and Change The Icon Of it, When your Victim Double Clicks On your Created Icon To Find Out what it Contains, Their Pc Will Shutdown With a worning Like " Virus Found " or  " Windows Currupted " .
Just Right Click on Your Desktop > New > Shortcut, Paste the Below Line In it and Click next.
" shutdown -s -t 1925000 -c "System error: Virus Found" "
Give Your ShortCut a Name and Change The Icon .
You Can Replace  " Virus Found " in The Above Line With your Error Message.
Thats it. I Hope You Enjoyed The Post.
[sc:ad-text]
Source: http://geekofreak.com/2013/06/bestcomputerpranksever.html
[sc:end t="Top 5 Most Awesome Computer Pranks"]