Recently, austrian company The Kormaran created totally new type of transformer boat. The company called the vehicle by its own name – Kormaran.
Why they have named it a transformer boat? Because it is capable of speeding on and above water as a trimaran, catamaran, hydrofoil or monohull. The fact that it can transform itself into 4 unique configurations making it the most versatile boat till now. The reason why it can transform right before your eyes is the pair of hydraulically actuated hulls.
It will allow the users to enjoy different types of vessel without spending money to buy each kind of boats. Also, the users will have access to a quality innovation which will bring diversity to the boating experiences. Moreover, the hulls kinetically framed into the vehicle are capable of shifting characteristics and shapes. And so, imparting new functionality to the vessel.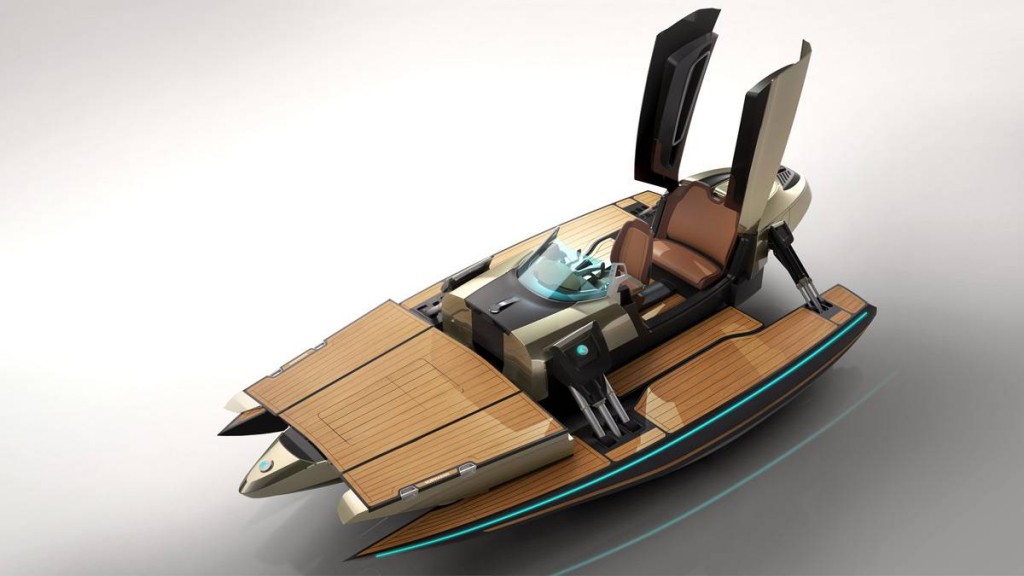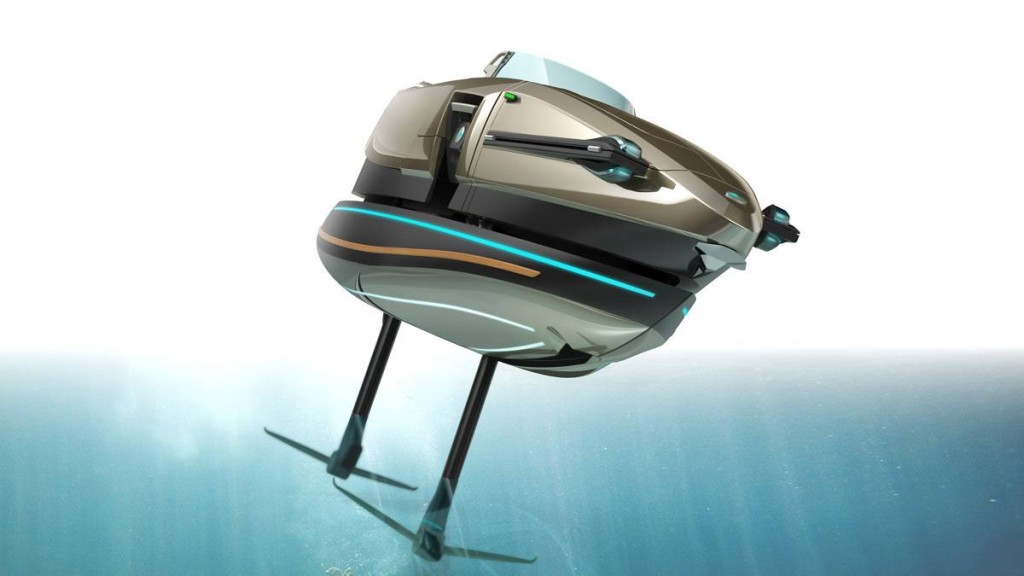 How does it work? When the user draws the electronically activated hydraulic arms inwards, the outrigger hulls create a monohull by folding into the central hull that is akin to fuselage. Then they move on to become the dual hulls of a catamaran where the body is shifted to float above the water. Based on complete deployment, the boat drops on the water's surface and transforms into trimaran – the third hull of the configuration.
After the Kormaran is in the monohull mode, the hydrofoils can be employed in order to move the body up above the water. What decreases the water resistance by 80% and its faster and smooth ride saves fuel. The power is derived from the 493-hp triple jet drive. It allows the Kormaran to reach a speed of 44 Mph while being capable of traveling for 200 km at this top speed. The vehicle has a width of 1.5 to 3.5 meters and is 7 m long. Kormaran has a seating capacity for three passengers. One of them has to be driver of the boat.
The Kormaran can transform into a swimming platform by virtue of the two foldout sections located on the nose of the body. The materials used include carbon fiber, titanium and stainless steel. The interior has been lined with leather. The deck and hull surfaces make use of a black-jointed teak. The lighting system helps with the navigation during night.
In June the Kormaran prototype made its debut. Later, it should appear at the Monaco Yacht Show. The company invested in this transformer boat about 13 milion dollars. Till now,  the pricing or the production date is unknown to public.
If you would like to learn more or check out really cool 3D simulation of this boat, visit the Kormaran official website.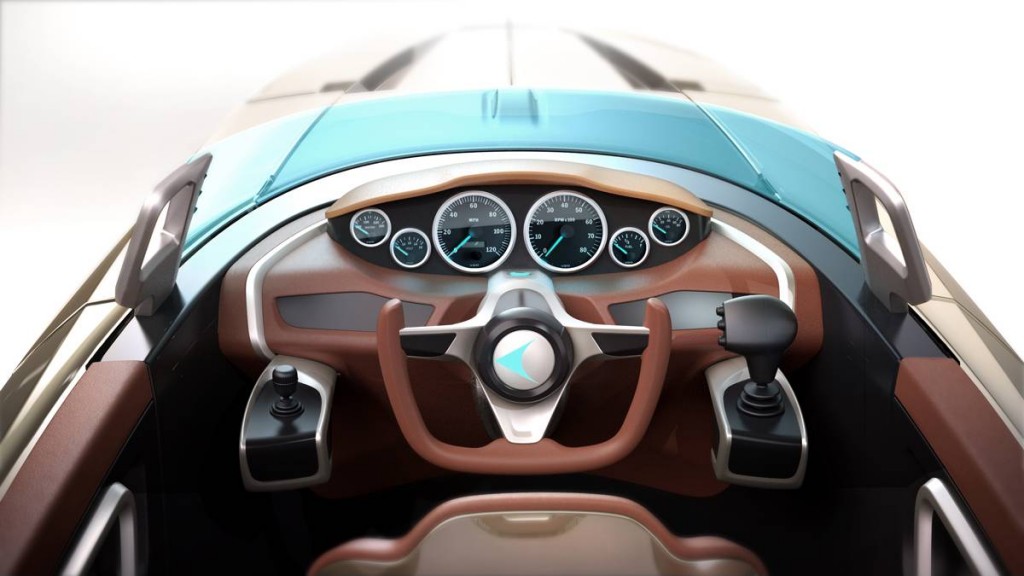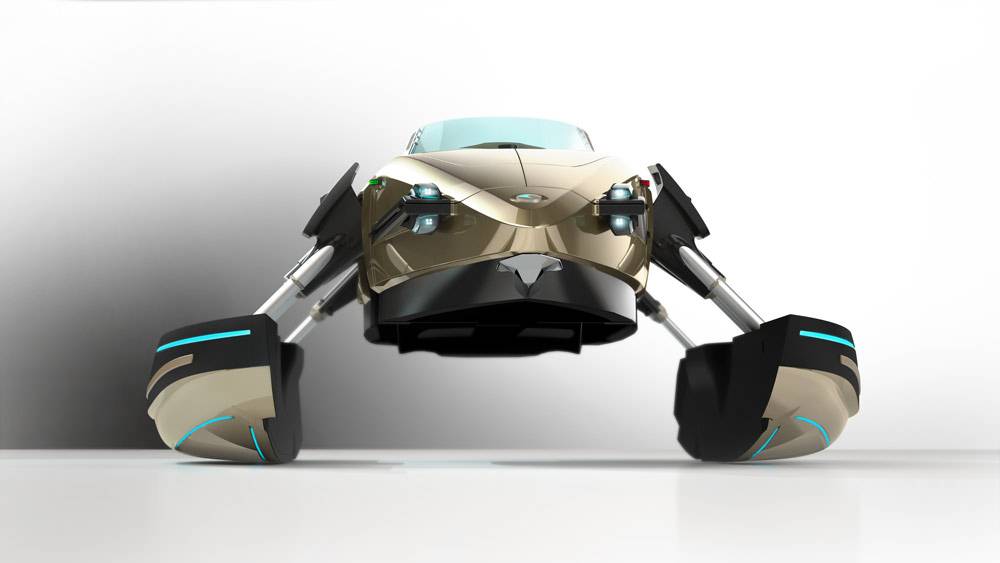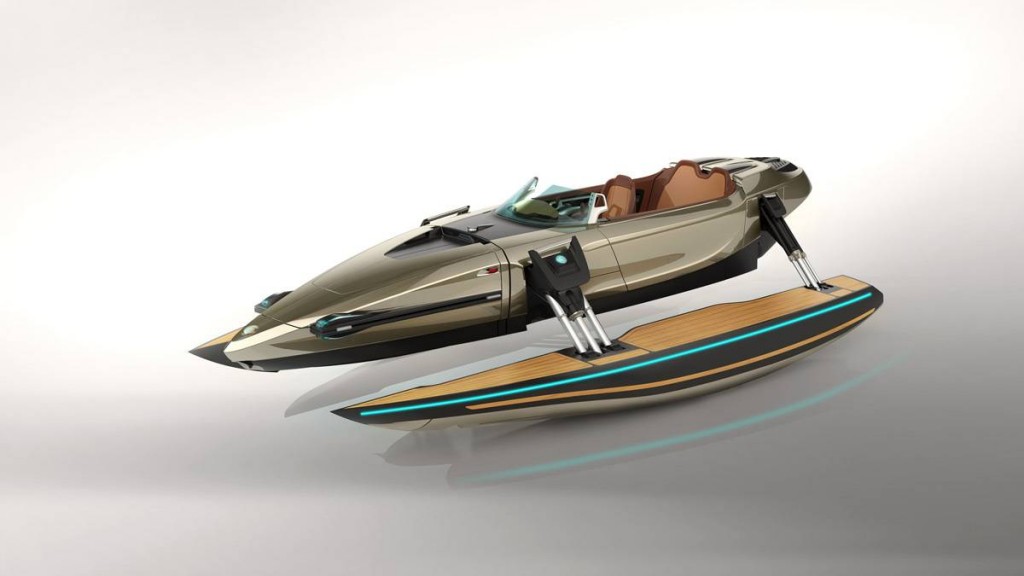 [sc:ad-text]